Katherine Rae Diemert
(k.d.rae) is a visual artist based out of Hamilton, Canada. She makes art that explores our relationship to the natural and digital worlds. You can reach her at
kdiemert@gmail.com
.
---
Breathing

︎︎︎ Documentation video of installation in gallery


Spring 2020
Flowers, Vase, Water, Mechanism
Exhibited Online, Factory Media Centre, Hamilton, ON, Canada
Filed under INSTALLATION, INTERACTIVE, VIDEO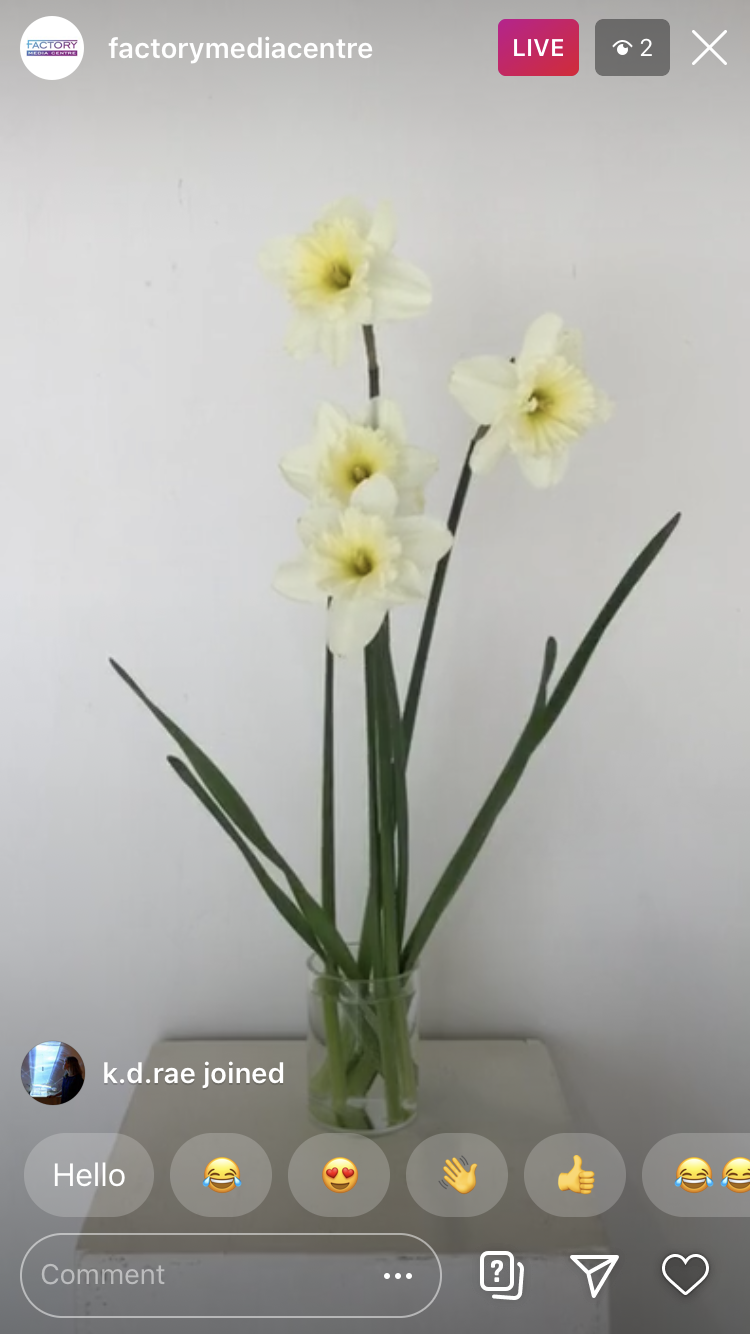 Breathing is a moving sculpture consisting of a bouquet of flowers in a cup of water, tethered to a rotating mechanism. As the mechanism's disc turns, the flowers move in a shallow motion, rising and falling like a breath.
This piece builds off of a series of installations/sculptures that make use of cut flowers, including
The Fool
. I had drawn a version of
The Fool
that included multiple flowers, but while hanging straight up and down they didn't reference the form of a bouquet. At the time I also didn't have multiple motors for mechanisms to spare, and I didn't think it prudent to spend (what would inevitably be a long) time devising an elaborate system to support multiple moving points off of one motor. The simpler thing to do was connect all of the flowers to the same point of the mechanism's rotating disc.
The result meant that the flowers all rose and fell together. This movement, slow but still noticeable, reminds me of timelapse videos of flowers throughout the day, how they often shift and tilt to follow the sun's movement across the sky.
︎︎︎ Documentation of livestream in gallery, on Instagram